Bukan nya ada banyak nak diluahkan pun.
Just tak nak page ni mati cam tu je, so try lah mengupdate sekarang ni.
Tah kenape tengah rajin hari ni...
To make my life seem to be a bit more organized, Ieja buat master post for everything from fictions to reviews. though they are not dated nor is properly alphabetized or anything. Tapi senang sikit kalau ada yang nak view my fictions and reviews.
Tapi the master post is being posted and updated on a different domain which is livejournal.com
Click
HERE
to be directed to the master post.
Mulanya ingat nak mula buat cerita balik, pastu baru nak ingat ade dateline for exchange submission, which means, kene buat essay for that dulu and sekarang tengah tak ade idea... Demo, I'm sure I could concoct something up before June 1st.
Then sekarang terlampau banyak bias, sampai tak atau kat mane nak start buat Raves...
Eto~~~ profile pages pun tak terbuat lagi...
Though, the profile page would probably start with Kansai Junior or someone from Kansai dulu kot... tu pun kalau rajin nak browse gambar and profile dorang...
Ah~~
One more thing,
does this boy look remotely like me?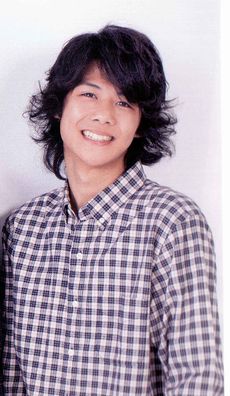 he's much cuter and much younger than me.
but somehow, we get compared a lot...
His name is Kusumoto Yukito.
~yawn~
koko made ne~~~
oyasumi~~
-ijou-
-ieja deshita-